Site protected by SSL security
Individuals
What is YOUR opinion worth...?
Quite a bit, to the companies that create services and products that YOU use every day.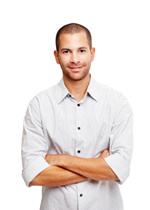 Sparrow Research Limited can help YOU earn tax free rewards for giving your honest opinion to companies carrying out qualitative research – this is generally face to face research, in a focus group or interview, and it is paid at rates varying from £30 to £100 for a session which will usually last between 1 and 3 hours.
Session subjects vary widely – you might be invited to review the latest mobile phone designs, advertising campaigns, baby equipment, share your views on cars, public health policy, website design or medical products. The companies we work with to organise sessions are connected with every possible industrial and public sector so the subjects discussed can vary widely. This is what makes research focus groups easy, fun and interesting. And you even get paid!
Register now for free and without obligation! Register as a Respondent by completing a short on-line questionnaire which will take no more than 5 minutes of your time.
For further information please visit our Questions section, or you can contact us through this website.
.