Site protected by SSL security
Why Choose Us?
Sparrow Research Limited puts the 'quality' into qualitative research. With us the quality of the service we provide and the quality of respondents we recruit for research matter more than anything else.
That's why we maintain a large database of respondents ready to match with our clients requirements. We continually recruit new respondents and regularly review existing ones to give the best match for clients.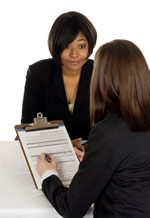 With her thorough and focused approach Jenny Sparrow has a reputation within the market research recruiting community which is second to none.
In short we:
Provide high quality respondents matching a client's requirements
Guarantee confidentiality for clients and respondents
Have many repeat clients.
Provide good value for money - we have small overheads
Use up to date methods for data management
Provide comfortable and convenient facilities
We are registered with the Data Protection Commissioner (No. PZ190858X)
In other words, it's why you'll find us refreshingly different so contact us to see what we can do for you.